When it comes to travelling, the journey begins the moment you step out of your door. This is especially true for air travel, where getting to the airport on time and in comfort sets the tone for your entire trip. In Singapore, a city known for its efficiency and hospitality, choosing the right airport transfer service is paramount. This is where we at Bon Limos shine. With our commitment to impeccable service and customer satisfaction, we have become a dependable choice for travellers seeking a seamless and stress-free Singapore airport transfer service.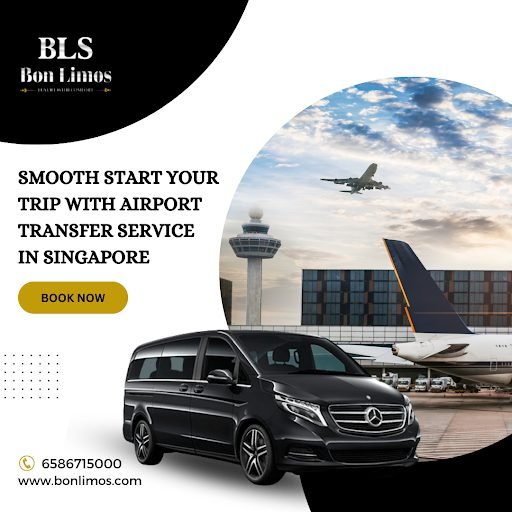 Punctuality as a Priority
We understand the significance of time, especially when catching a flight or arriving after a long journey. Our punctuality is a hallmark of our airport transfer service in Singapore. With experienced chauffeurs who are well-versed in Singapore's traffic patterns, you can trust that we will get you to the airport or your destination without unnecessary delays.
Uncompromised Comfort
Travelling can be tiring, and the last thing you want is to be uncomfortable during your journey to or from the airport. Our fleet of luxurious vehicles ensures that your trip is not only efficient but also remarkably comfortable. From spacious seating to climate control, you can relax and unwind as you travel to your destination.
Personalized Service
No two travellers are the same, and we understand that. Our personalized limo service in Singapore takes into account your preferences and needs. Whether you are travelling alone, with family, or for business, we tailor our services to accommodate your requirements, ensuring a smooth and enjoyable experience.
Experienced Chauffeurs
The expertise of the chauffeurs can make all the difference in your airport transfer experience. We employ skilled and professional drivers who are not only well-versed in navigating Singapore's roads but also committed to providing top-notch customer service. Their courteous demeanour and knowledge of the best routes ensure that your journey is both safe and pleasant.
Reliability and Safety
Safety is a paramount concern for any traveller. We place a strong emphasis on the safety and security of our passengers. Our vehicles are well-maintained and equipped with the latest safety features. You can depend on them to prioritize your well-being throughout your journey.
When it comes to airport transfer services in Singapore, we stand out as a reliable and exceptional choice. Our unwavering commitment to punctuality, comfort, personalized service, experienced chauffeurs, and safety makes them a dependable partner for any traveller. By choosing us, you are not just securing a ride – you are ensuring a stress-free and enjoyable journey that sets the tone for your entire travel experience. Let us take care of the logistics so you can focus on making memories and enjoying your time in this vibrant city.