Singapore is a bustling city that is home to millions of people and welcomes countless visitors every year. As a result, the city has developed an extensive transportation network that includes an efficient airport transfer service. Airport transfer services in Singapore from us at Bon Limos offer a convenient and reliable way to get to and from the airport, whether you are a local or a visitor. Here, we will explore the benefits of using airport transfer services from us.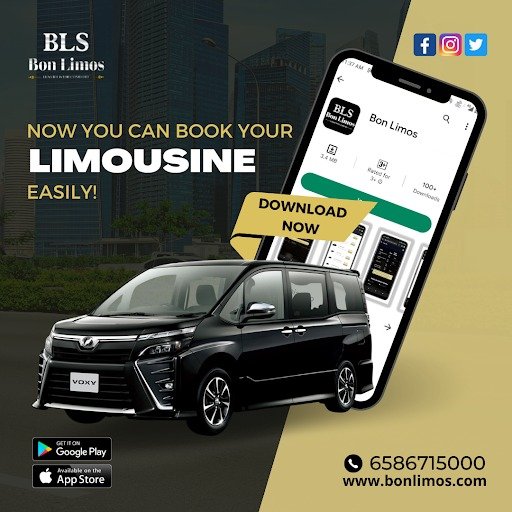 Convenience
One of the biggest benefits of using an airport transfer service is the convenience it provides. Our service operates 24 hours a day, seven days a week, so you can book a transfer at any time, day, or night. The service is also door-to-door, which means that you can be picked up from your home, hotel or any other location and dropped off at the airport. This saves you the hassle of having to navigate public transport or find a taxi.
Comfort
Our limo services in Singapore offer a comfortable way to travel. We use modern, air-conditioned vehicles that are equipped with comfortable seats and ample legroom. This makes for a much more relaxing journey, especially if you have just arrived from a long flight or have a lot of luggage.
Safety
Safety is a top priority for us when you have airport transfer services from us. All our vehicles are well-maintained and undergo regular safety checks to ensure that they are roadworthy. Our drivers are also experienced and trained to provide a safe and efficient service. This gives you peace of mind knowing that you are in good hands.
Fixed Prices
Airport transfer service in Singapore from us has fixed prices, which means that you know exactly how much your transfer will cost before you even set foot in the vehicle. This eliminates the risk of being overcharged by unscrupulous taxi drivers or facing unexpected fees for tolls, parking, or other extras.
Time-Saving
Using an airport transfer service from us can also save you time. Our service operates on a pre-booked basis, which means that you can avoid long queues for taxis or public transport. Our driver will also know the best routes to take, which can help to avoid traffic jams and other delays.
Local Knowledge
Our airport transfer services are operated by locals who have a wealth of knowledge about the city. This means that they can provide useful tips and advice on the best places to visit, eat, and shop. They can also help you to navigate the city and ensure that you arrive at your destination safely and efficiently.
So, using an airport transfer service in Singapore from us is a convenient, comfortable, and safe way to travel to and from the airport. With fixed prices, time-saving benefits, and the expertise of local drivers, it is no wonder that more and more people are choosing to use this service. Whether you are a tourist or a local, booking our airport transfer service can help to ensure a stress-free and enjoyable journey.