When you must catch a flight, travelling may be both exciting and stressful at the same time. Finding a way to get to the airport or being concerned about missing your flight should be your final worries. The airport transfer service in Singapore from Bon Limos is helpful in this situation. We provide a smooth and stress-free means of transportation to and from the airport, allowing you to unwind and concentrate on your journey.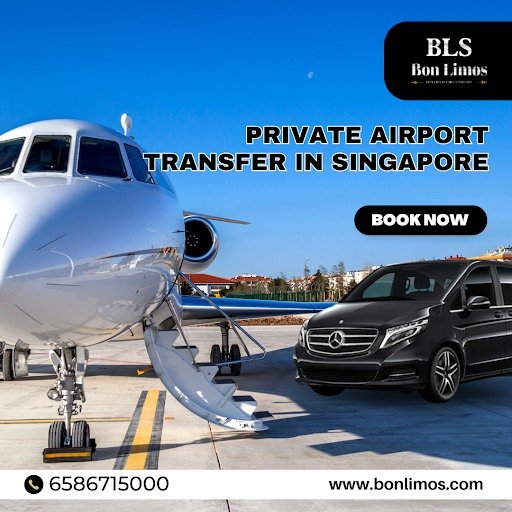 When making travel plans, airport transfer is frequently forgotten, but they are an essential component of ensuring a smooth start to your trip. You may feel at ease knowing that you will reach the airport on time and in luxury if you use airport transfer services from us. Here are a few advantages of using airport transport services.
Reliability
The reliability of our airport transfer services is one of their most important benefits. We are aware of how important timing is while travelling to and from airports. We will make sure you arrive at the airport on time by knowing the best routes to take and how to avoid traffic. To avoid the stress of waiting for a means of transport, we also monitor your flight to make sure we get to the airport when you do.
Comfort
Our services for airport transfers provide a relaxing method to get to and from the airport. We have a fleet of well-kept cars to fit your needs and price range, ranging from regular sedans to luxury cars. You can unwind and enjoy your travel thanks to the vehicles' contemporary conveniences, which include free Wi-Fi, comfortable seats, and air conditioning.
Safety
Your safety is given top priority by us when you have a limo service in Singapore from us. We only work with licenced, experienced drivers who have passed stringent background checks and driving evaluations. We also make sure that our vehicles have regular maintenance and servicing to keep them in good running order. As a result, when you hire our airport transfer services, you can be sure that you are in good hands.
Convenience
Our services for airport transfers are very practical. You can reserve them in advance, making it simple for you to organise your trip. Additionally, we provide door-to-door service, so you will not need to worry about parking or hauling your luggage through the airport. You will be picked up from your door and dropped off at the airport terminal by the driver, and vice versa.
Cost-effective
Contrary to popular belief, our airport transport services are not costly. Using our airport transfer service is frequently more affordable than using a taxi or a personal vehicle to travel to the airport. There are no parking fees, tolls, or petrol costs to be concerned about. Additionally, we offer professional transfer services at affordable rates, and if you reserve in advance, you may be able to find specials and discounts.
In summary, we can say that we make it possible to have a hassle-free, cosy, secure, and practical way to travel to and from the airport. We take the stress out and help you to relax. Moreover, we provide a budget-friendly mode of transportation. So, do call us when you need to have the best airport transfer service in Singapore.