Nowadays luxury limousines are chosen for airport transfer. When it comes to ensuring punctuality for your flight in a bustling city like Singapore, timeliness is of utmost importance. Regardless of your specific transportation requirements, indulging in the opulence of airport limousine services can provide you with the assurance of seamless transfers. Please take a look at this post and find out how.
An airport limo service can be considered as perfect for travellers of all kinds. Equipped with convenience, luxury and safety amenities, the luxury vehicle has all the ability to make your airport transfer comfortable as it deserves to be.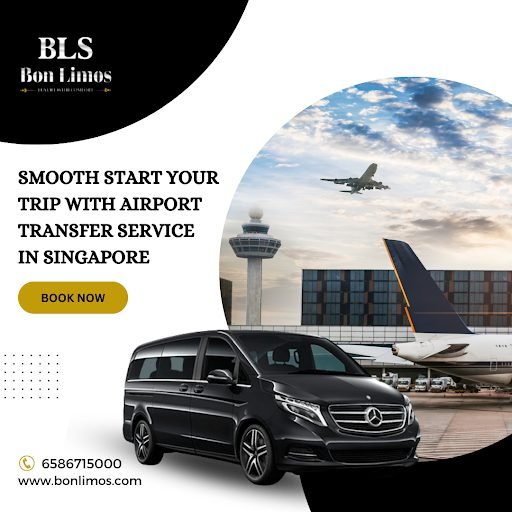 There's a huge availability of companies providing airport transfer, limo transfer, and Maxicab services to their clients in Singapore. It can be a bit tricky to pick the right one. What do you think? Hire Bon Limos for your airport or corporate transfer to & from Changi Airport or Seletar Airport. Here are a few specialities of an airport or limo or corporate transfer service to know about:
Reputation & Experience
It's imperative to choose a company for an airport transfer with at least 5-10 years of reputation. The company must have a good name among its clients and maintain its fleets as well as personalized services.
You can pick the best one for your airport transfer in Singapore if you do a thorough internet search. Check the websites of the businesses and their certificates to learn when they were founded.
You can check the testimonials – featuring specific details and highlighting both the positives & negatives.
The Fleet Standard
What types of airport limos are used by the companies? Make sure that they've multiple latest options. It's a good idea to look for businesses that can handle any volume of customers.
Besides, you must ask for detailed information about their vehicles & their maintenance! Make sure their websites have the details of how often the fleet gets upgraded.
Never make any compromises with your fleet standard requirements! Remember it while hiring an airport, corporate, or limo transfer service.
Chauffeur Experience
The chauffeurs play a key role in airport, corporate, or limo transfers. We are one of the reputed airport limo service providers in Singapore.
We only work with the best, most qualified, and courteous chauffeurs after doing thorough background checks.
We are aware that a chauffeur's experience is crucial to ensuring the passengers' safety. On punctuality, it must have a significant effect.
Check Chauffeur Certification Details
You should contact the limousine service provider to inquire about their chauffeur appointment process. The corporate or airport transfer is backed by polite & respectful chauffeurs. Such chauffeurs will provide you with a successful and pleasing travel experience.
Personalization and Additional Amenities
Usually, many airport limo transfer services are open to handling personal requests of their client's desires. So, call the company and let them know what you're looking for. Never forget to ask about their suggestions.
Besides, entertainment facilities, snacks, and beverages can be provided upon request. You can have unique requirements for comfort and moving your belongings.
Rest assured that the experienced service providers will offer suggestions regarding the best limousines you should hire! They can customize your journey and allow you to arrive at the airport or corporate venues in style.
Conclusion
Are you arriving at Changi Airport or Seletar Airport and wish to have a reliable airport transfer? Consider the above specialities while hiring an airport or corporate limo in Singapore. There's nothing that can beat the luxury, stylishness, and comfort of an airport limo service! What are you looking for? Book your favourite limousine with BON LIMOS to make your airport or corporate transfer enjoyable and delightful!